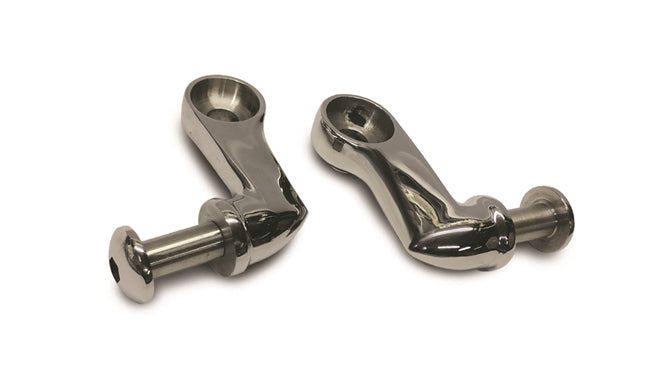 GT2 Lower Shock Mounts Stainless Steel
Original price
$109.99
-
Original price
$124.99
Investment cast polished stainless steel with built in male key to stop rotation. Tapered top to fit batwings. Recessed bottom with flat face for standard nylock hex nut. Available polished.
Notes

GT2 lower shock mounts raise the bar in the hot rod industry. Not only do the button head style shock bolts look great, they also make installing and removing shocks much simpler then conventional 1 piece mounts. They also feature a male key to stop rotation other brands face. The top features a taper to fit into batwings that do not have lower shock mounts built in. The bottom side is recessed with a flat face for standard perch nuts.

Many brands that claim to have a built in keyway only have a key slot. These lower shock mounts have a male key investment cast into the design that will fit tight into perches and truly stop shock mount rotation.

Specifications

Fits 1928-1934 Ford 5/8" Perches

Shipping

Heavy or bulky items will need to be picked up or shipped freight. Freight costs will be calculated at time of shipment.