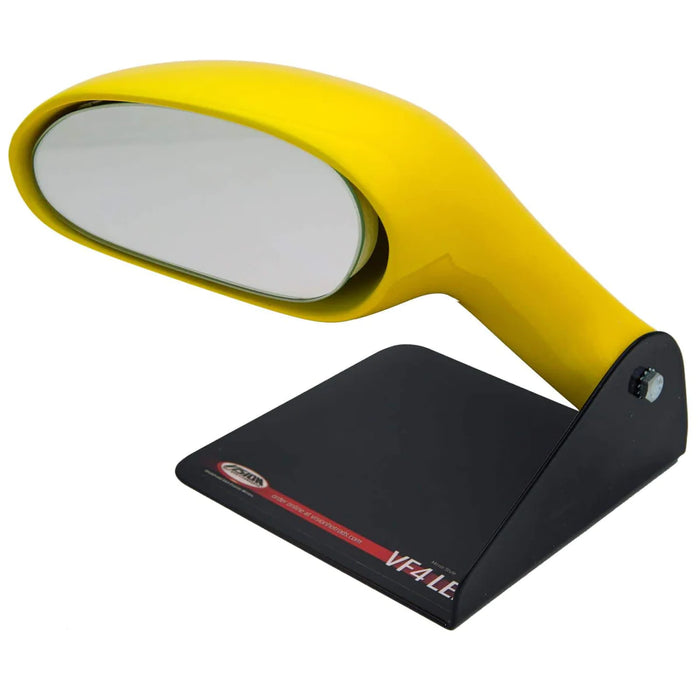 VF4 Hot Rod Mirror
Original price
$179.95
-
Original price
$179.95
Whether you're in the process of enhancing your hot rod to emanate the sleekest style or working to add a 21st century touch to your classic 50's, 60's, 70's, or 80's car or truck, a quick and inexpensive way to achieve your goal is to consider the purchase of a pair of VF4 mirrors.
A clean, clutter-free appearance
The smooth design and the hidden mount of the VF4 mirror gives your car an instant clutter-free appearance. Best of all, it doesn't take forever to attach. The trimmable mounting stem allows you to easily install on your street rod. In no time, you'll be admiring the new aesthetic appeal of your street rod.

This product comes in a pair, so it just takes a minute or two to order and be on your way to a quick and easy enhancement.
You'll find our mirrors suit the following vehicles: 1949-51 Ford Deluxe, 1950-70 Chevrolet Belair, 1953-57 Chevrolet 150, 1953-57 Chevrolet 210, 1958-70 Chevrolet Biscayne, 1955-61 Chevrolet Nomad, 1964-70 Chevrolet Chevelle Malibu, 1962-70 Chevy ll Nova, 1962-70 Acadian, 1967-73 Chevrolet Camaro, 1953-62 Chevrolet Corvette, 1936-59 Chevrolet 3100 Truck, 1960-72 Chevrolet C10, 1948-56 Ford Truck, 1948-56 Mercury Truck, Customs, Classic Trucks, Lead Sleds, Coupe, Roadsters, Tudors, Sedans, C10, 3100, F100, RS, SS
Shipping

Heavy or bulky items will need to be picked up or shipped freight. Freight costs will be calculated at time of shipment.